Join us for Kindergarten RoundUp on Tuesday, April 11, 5:30-6:30 pm #bvillebruwin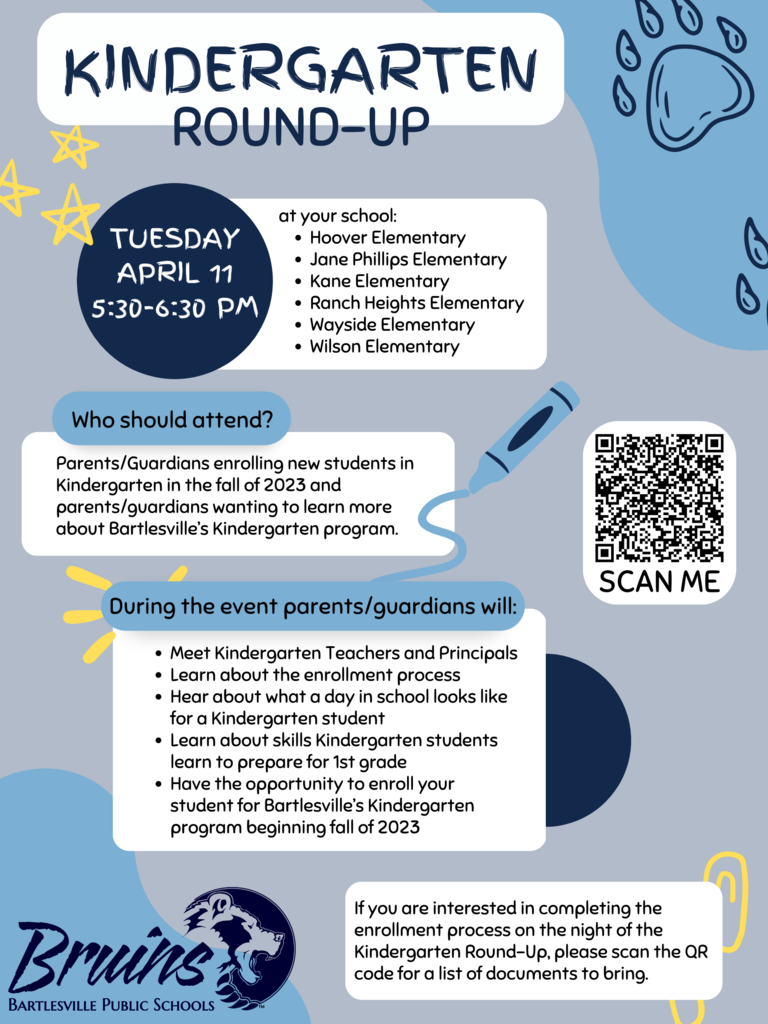 Join us for Kindergarten RoundUp on Tuesday, April 11, 5:30-6:30 pm #bvillebruwin
It is time for the Spring Jane Phillips Elementary Book Fair! The book fair will be going on from February 27th through March 9th. Students can shop daily. Don't forget to set up your students eWallet a quick, safe and easy way to send your child money for the book fair. The eWallet instructions are available on the book fair link below. Family night at the book fair March 7th & March 9th from 4:00-7:00 p.m. Jane Phillips Book Fair Link:
https://bookfairs.scholastic.com/bf/janephillipselemschool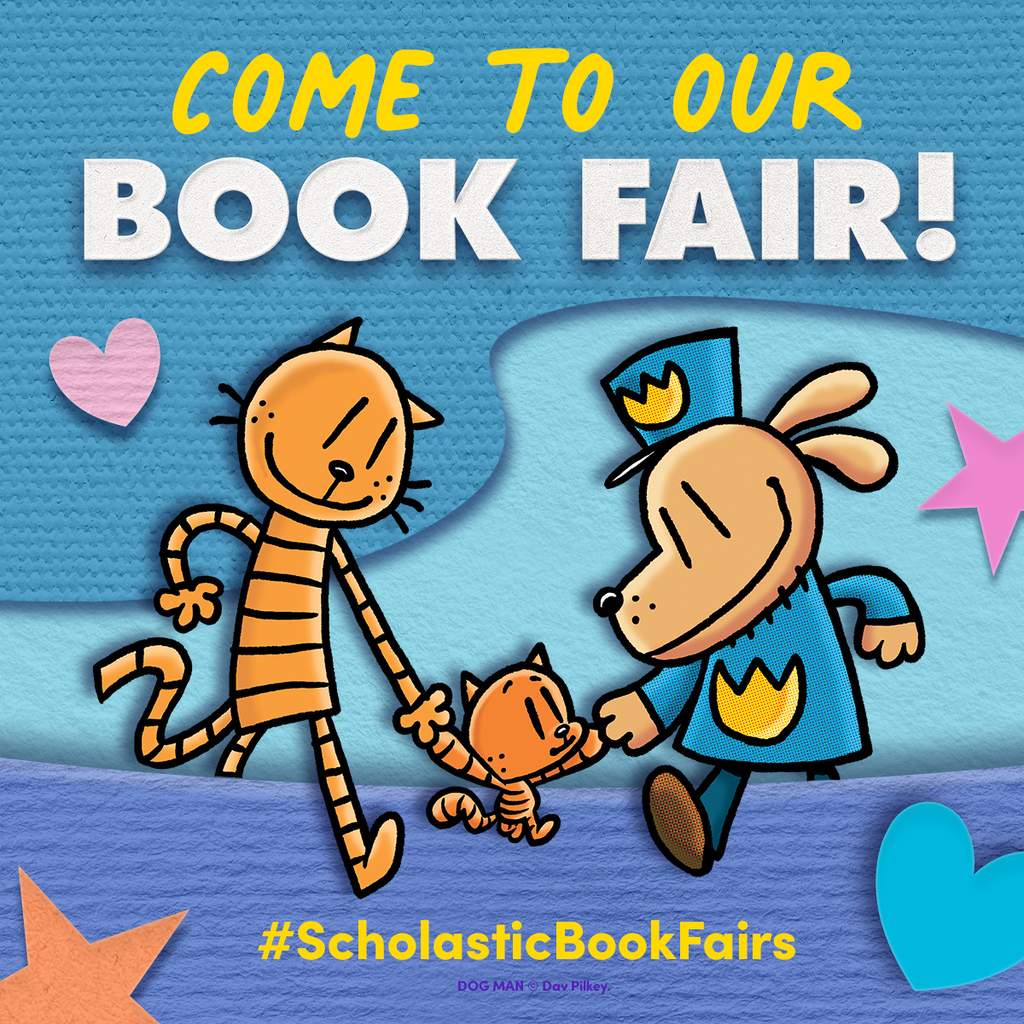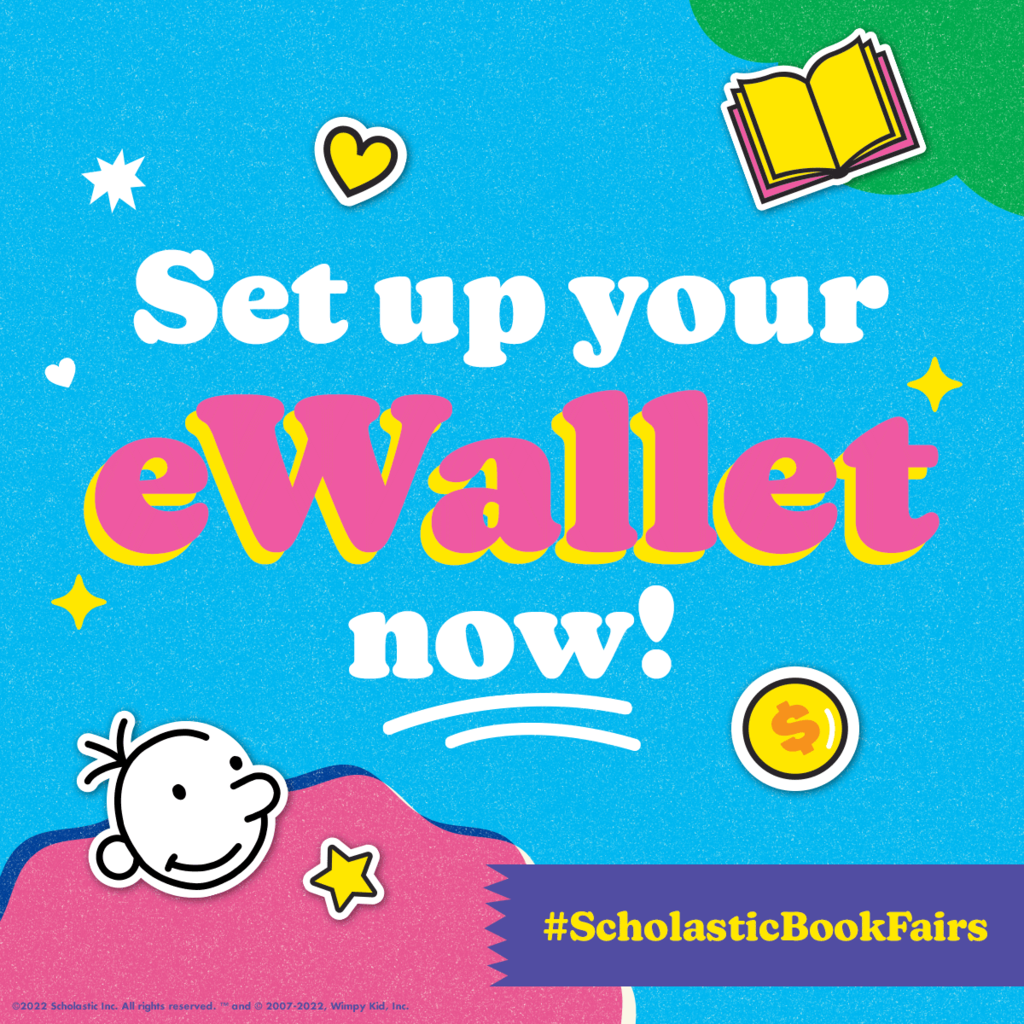 Join us for Prek RoundUp on Tuesday, Feb. 28 5:30-6:30 pm #bvillebruwin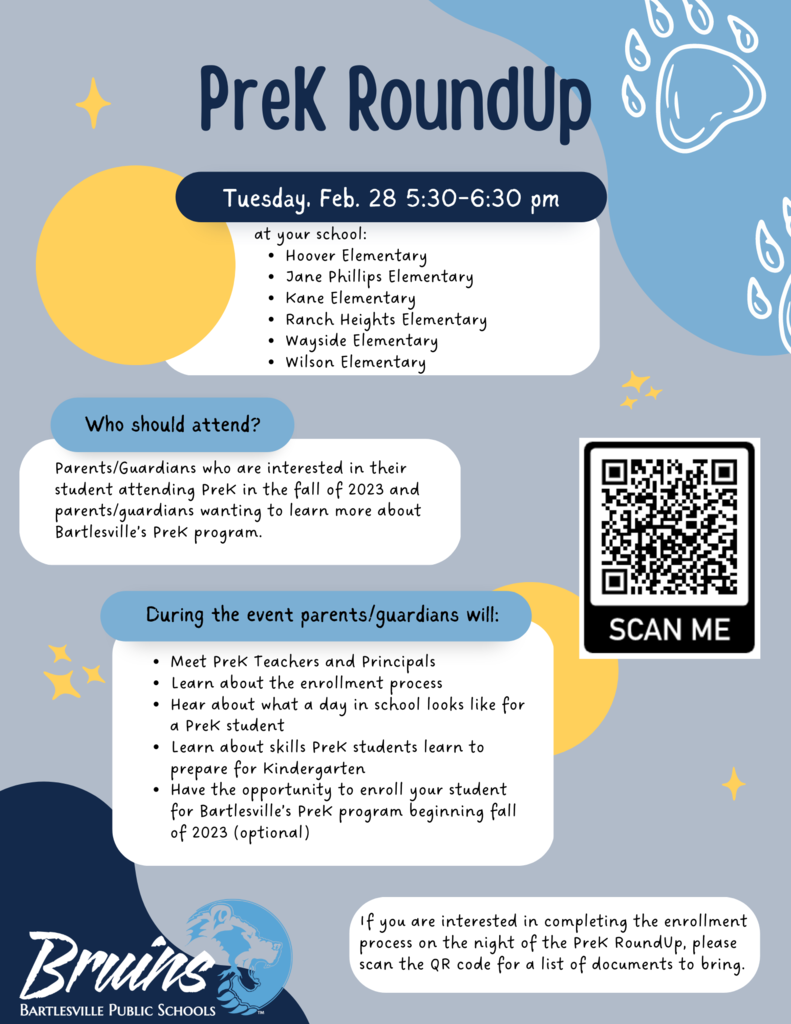 Join us for Prek RoundUp on Tuesday, Feb. 28 5:30-6:30 pm #bvillebruwin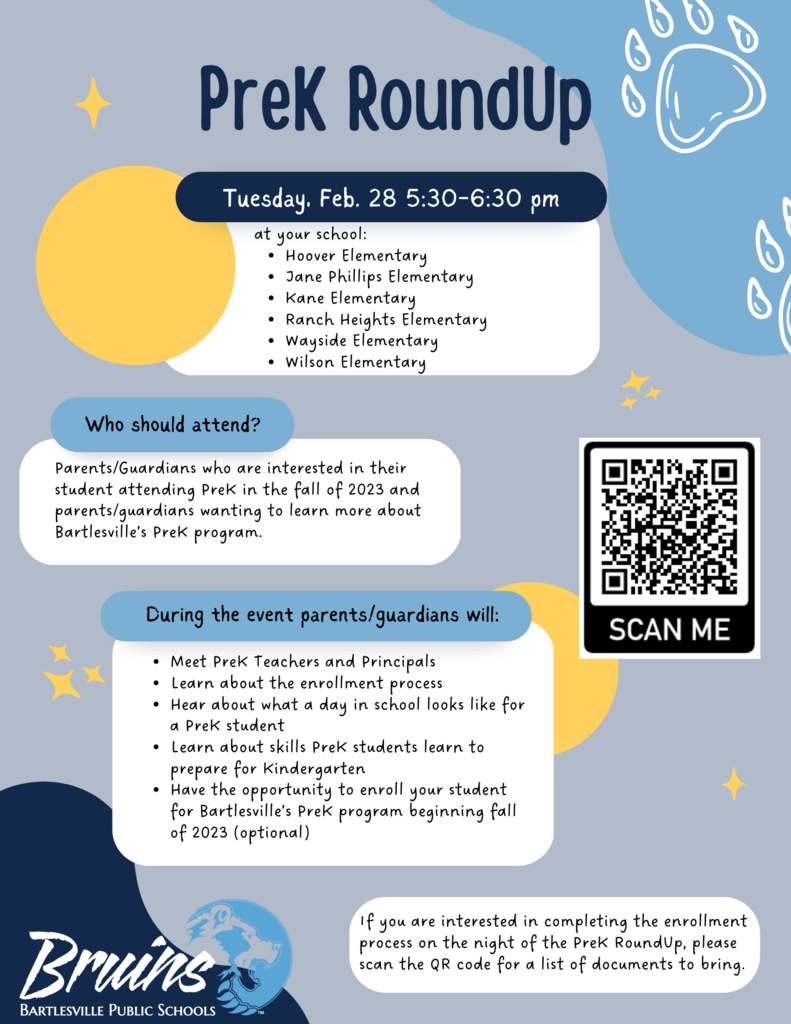 Thank you, Bartlesville, for approving $38 million in bond issues to expand Wayside and Ranch Heights elementary schools and to help fund the district's technology, curricular, maintenance, and extracurricular programs through 2026-2027, all with no increase in the millage.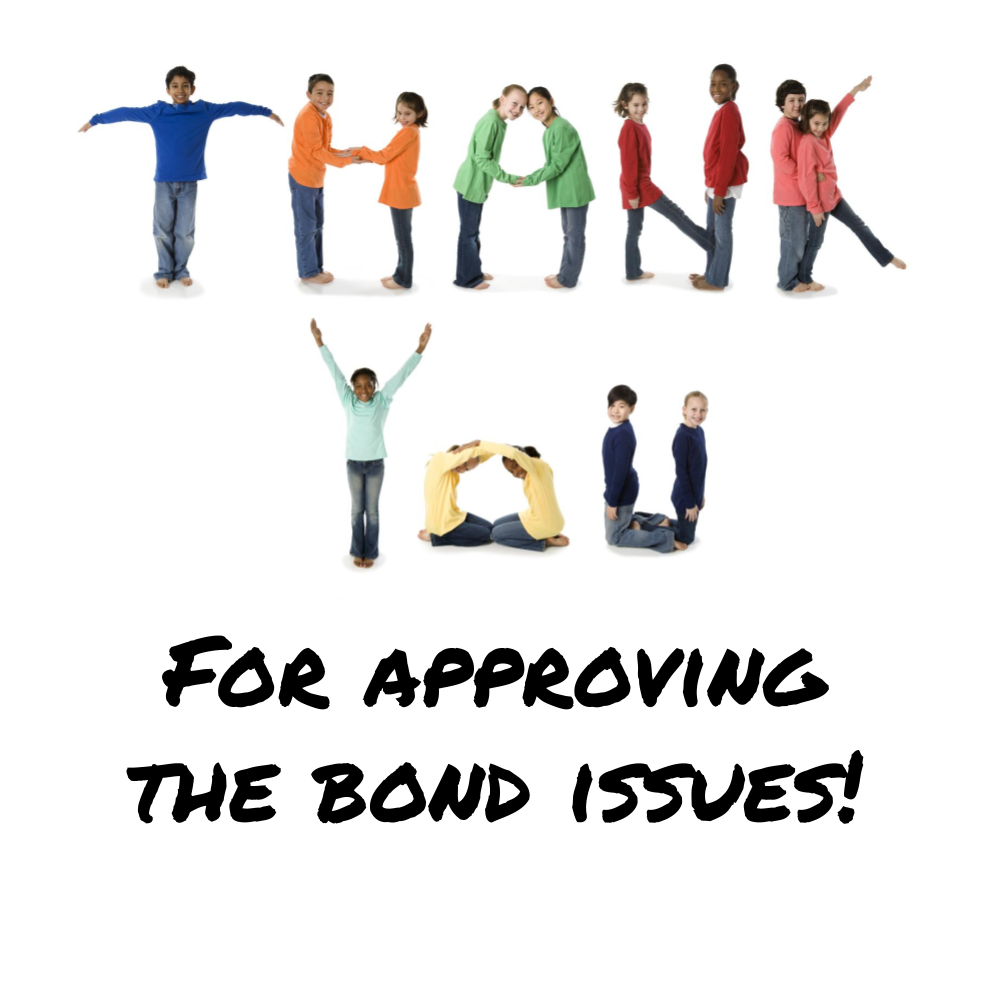 Please remember to vote today on two school bond issue questions. Regular polling places will be open until 7 p.m. If approved, bonds would replace older ones to be retired, maintaining the current property tax millage. Details at
https://www.bps-ok.org/page/bruinbond
.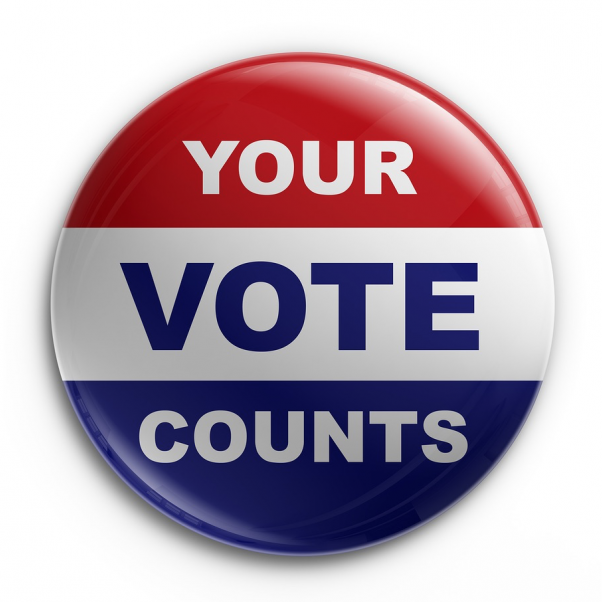 Join us for Prek RoundUp on Tuesday, Feb. 28 5:30-6:30 pm #bvillebruwin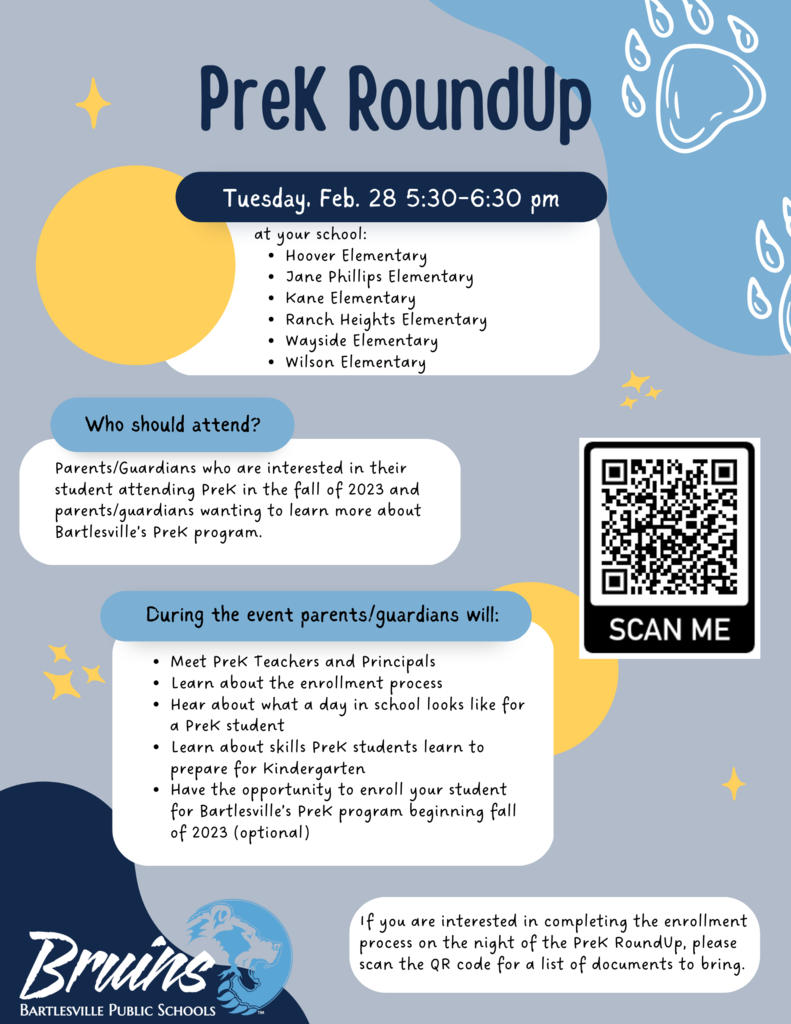 Join us for Prek RoundUp on Tuesday, Feb. 28 5:30-6:30 pm #bvillebruwin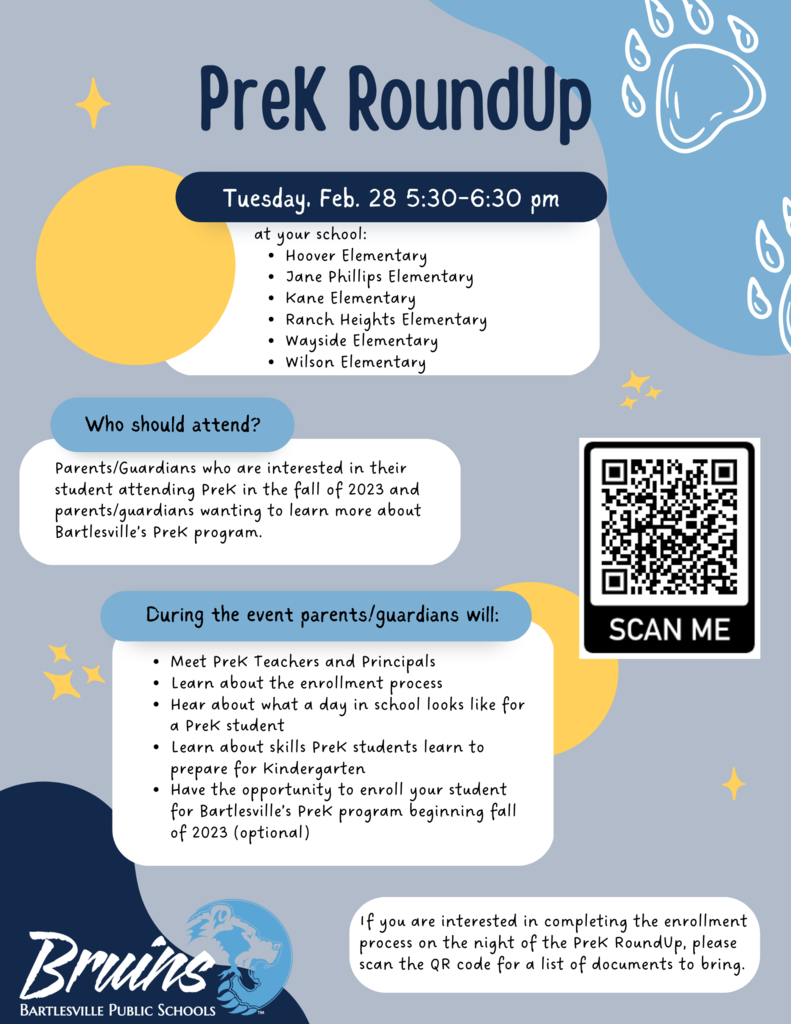 Children's Musical Theatre will have auditions for The Wizard of Oz, open to ages 7-17, on February 22-26 at Madison Middle School. Register at CMTonstage.com. 3rd-Party Disclaimer: Bartlesville Public Schools is not sponsoring, endorsing, or recommending this activity.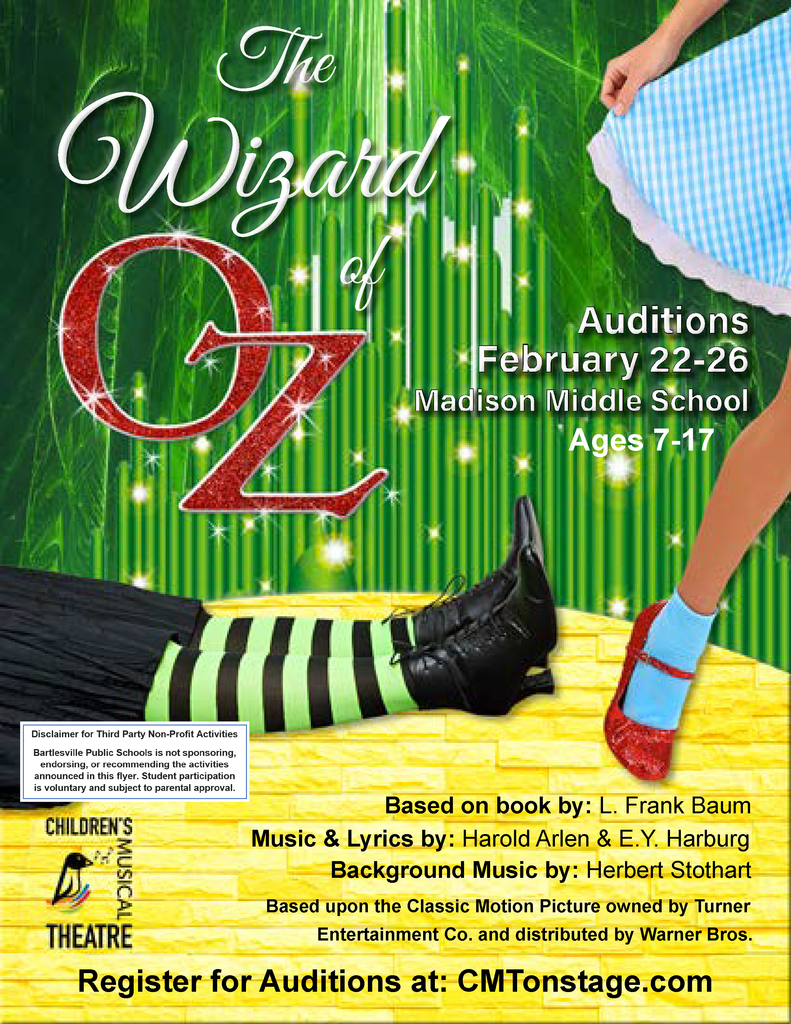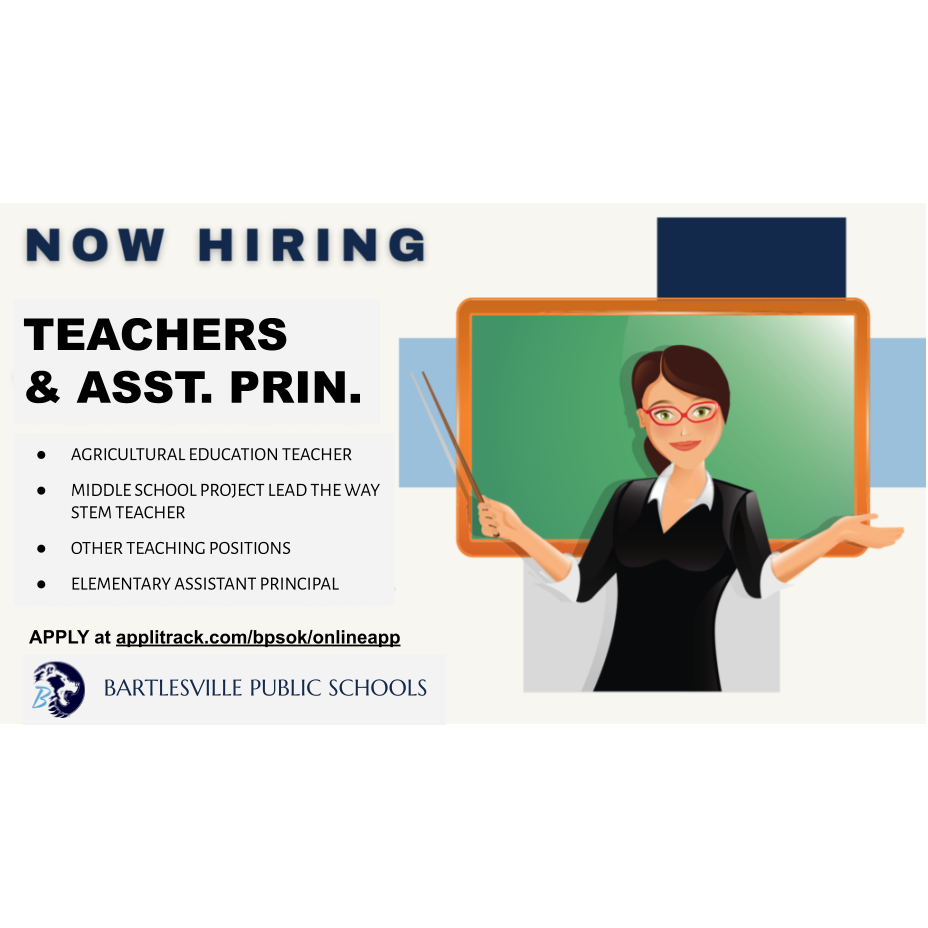 Sign up for our Saturday Scholars at Jane Phillips! Contact Mrs. Goodwin (
goodwinsr@bps-ok.org
) so your child can participate. 2nd grade and up! This Saturday program will be hosted at Jane Phillips Elementary, includes breakfast and lunch, and runs from 9:00am-12:00pm. Your student will learn a lot and have a great time!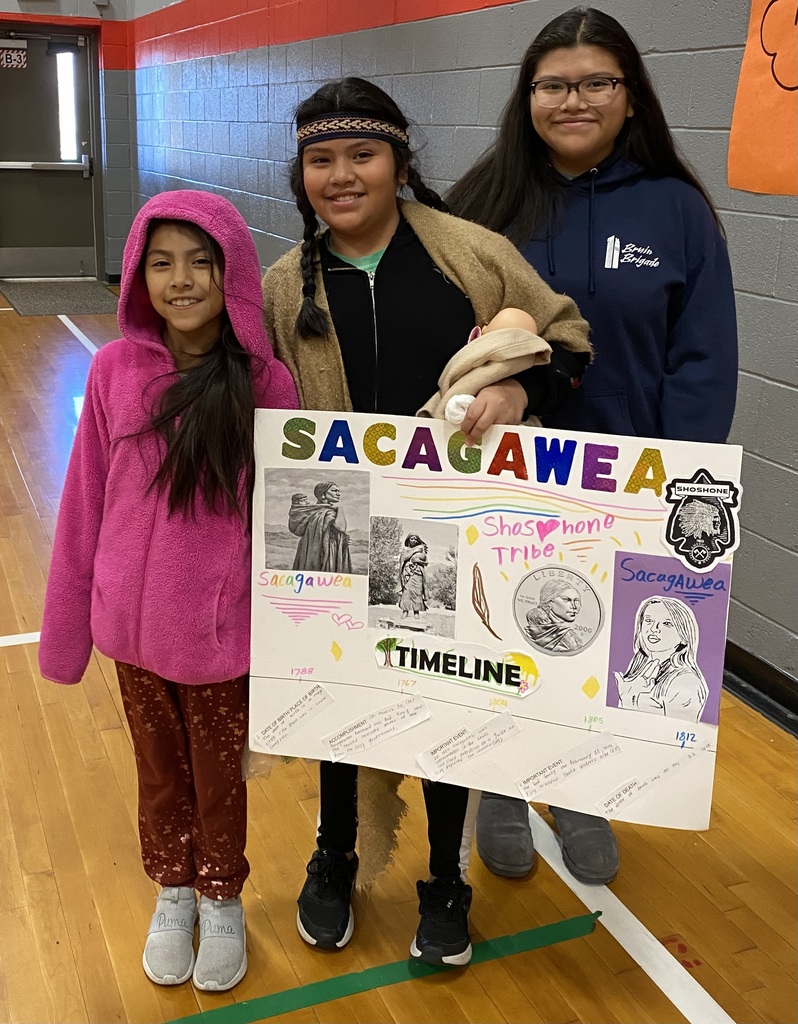 Friends In Deed, Inc. will again host a Free Christmas Day Dinner from 11:30 a.m. to 2:30 p.m. on December 25, 2022 at Adams Blvd Church of Christ, 3700 Adams Blvd, in Bartlesville. [BPSD is not sponsoring this event]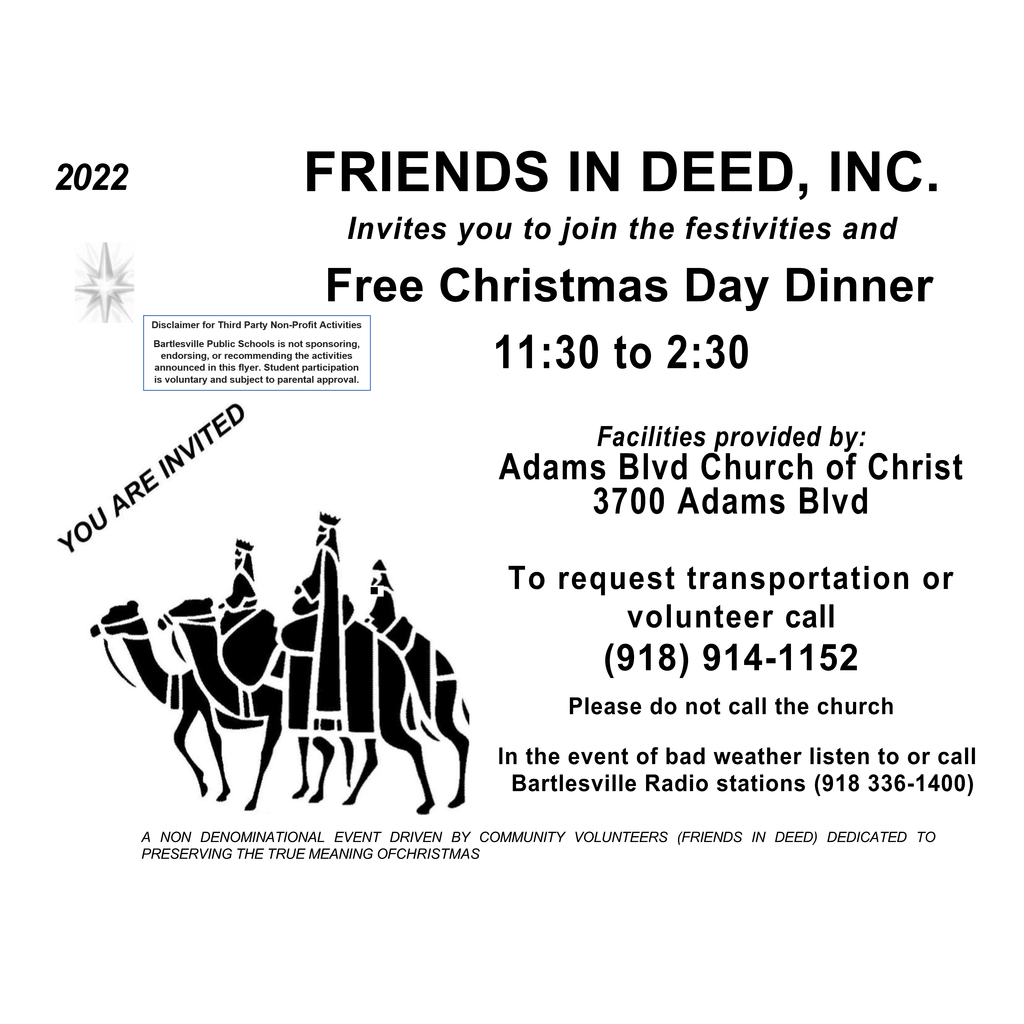 On Friday, 11/18/2022, the Bartlesville Police Department is hosting a Fentanyl Forum at the Bartlesville Community Center at 6:30 p.m. A panel of experts will discuss issues from Fentanyl in the community. Disclaimer: This event is not sponsored by the school district.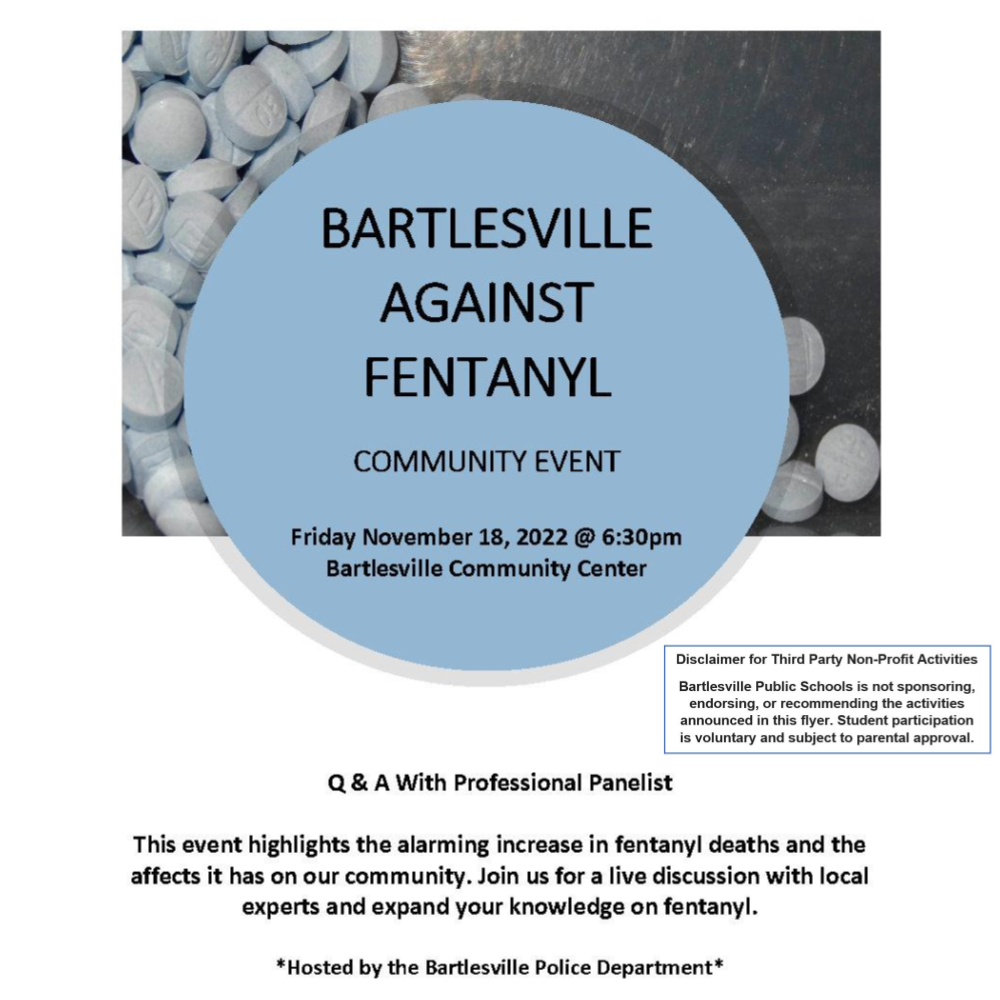 Jefferson Knapp, author of Kingdom at the End of the Driveway book series visited with students at Jane Phillips today to inspire them to become an author. Students enjoyed meeting his book character, a 25 foot robotic python!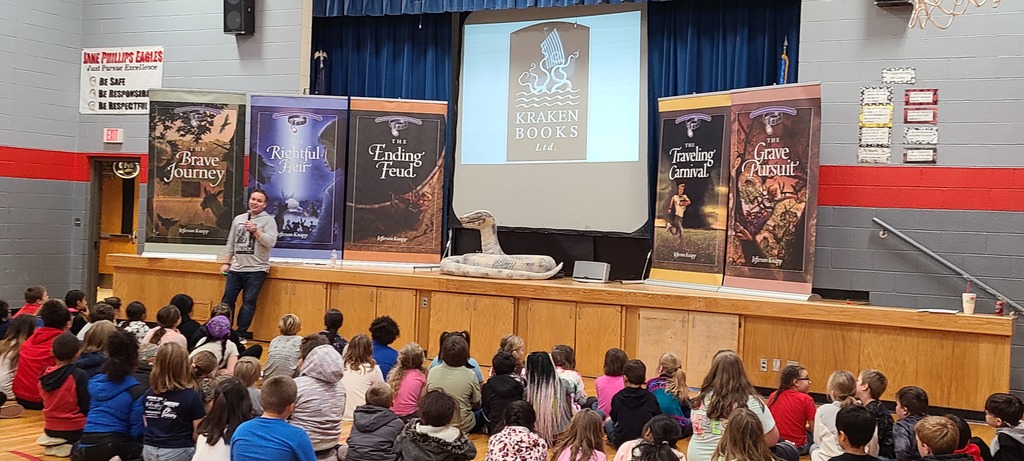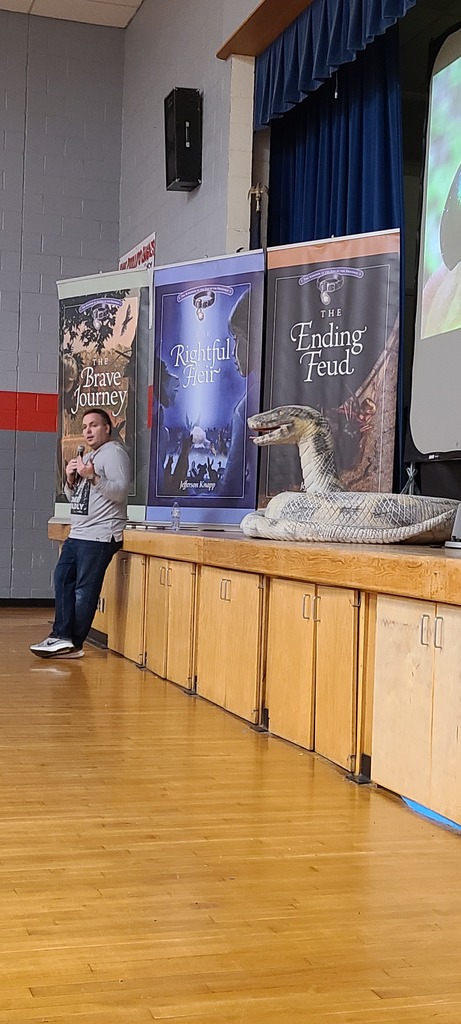 Jane Philips Elementary instructional coach Stacey Goodwin has been awarded a plaque and a $300 check for being selected a Bartlesville Teacher of the Month by Arvest Bank and Patriot Auto Group. #bvillebruwin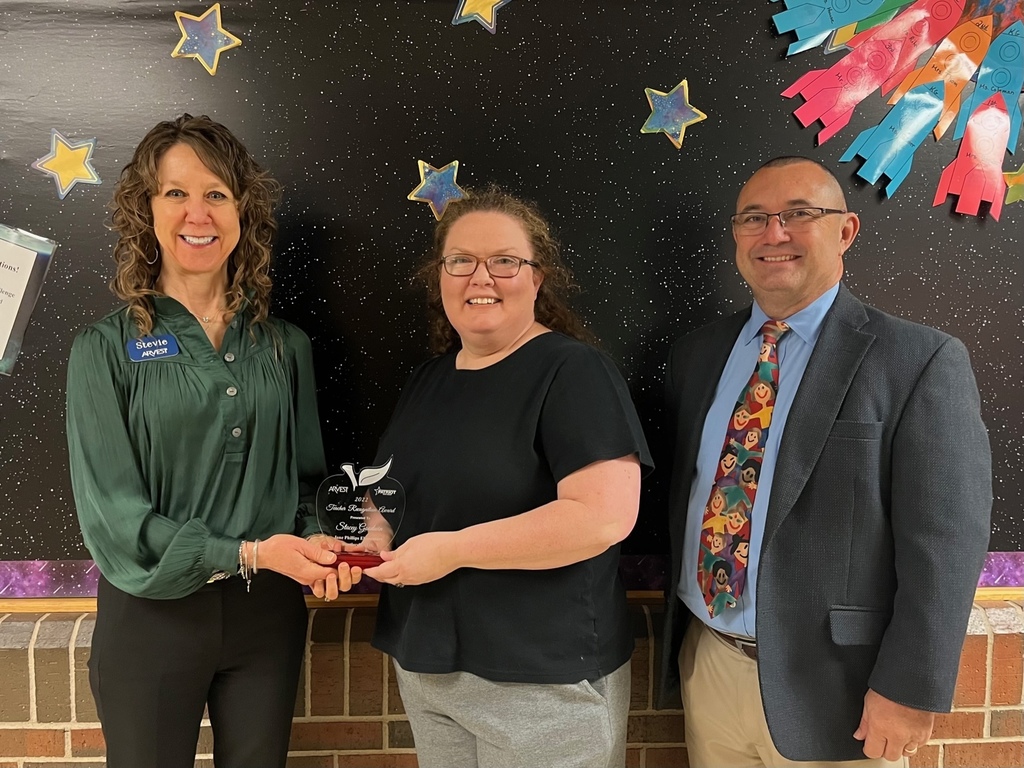 Nonpartisan information on the November 8 election is available from the League of Women Voters of Oklahoma at OKVOTERGUIDE.COM. Like the League, Bartlesville Public Schools does not endorse or oppose any candidates nor take a position on state questions.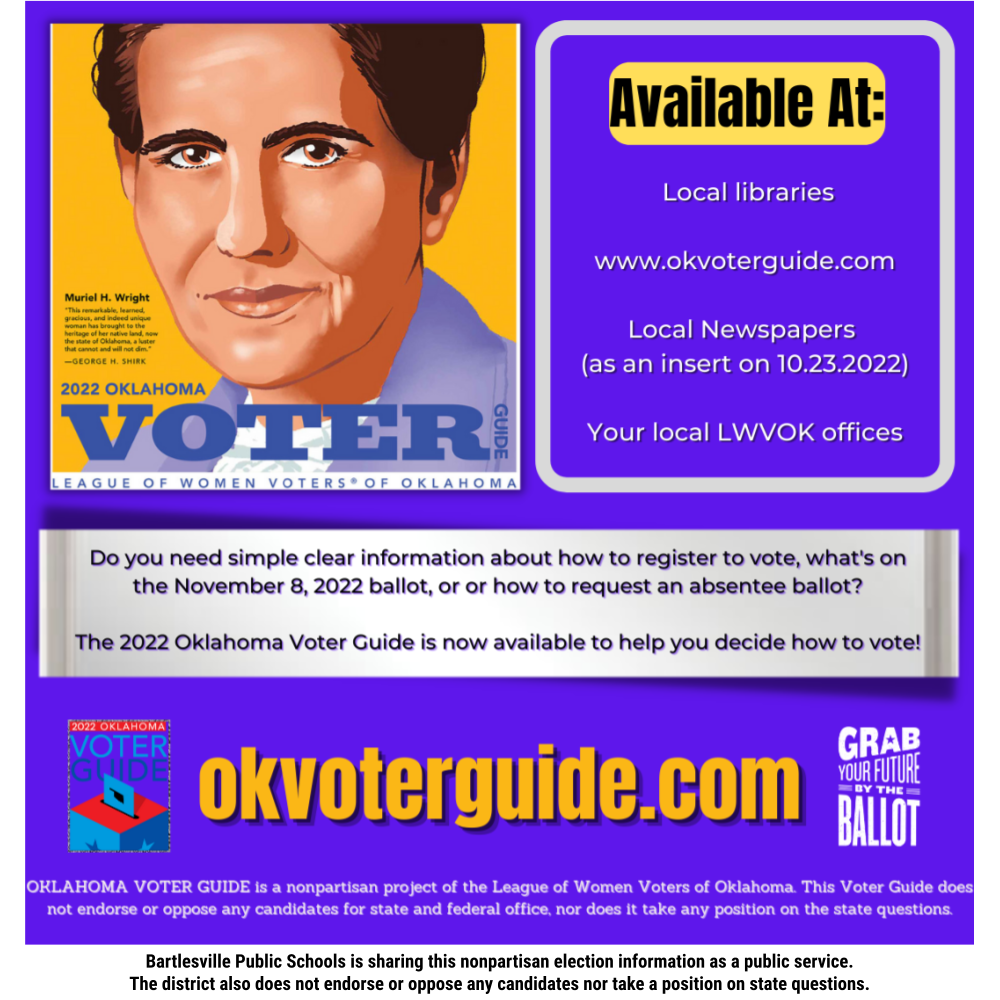 Due to low water pressure affecting services and fire protection at multiple schools and grade levels, classes are CANCELLED for Friday, October 7 for all of the Bartlesville Public Schools. No virtual classes, either. Classes will resume on Monday.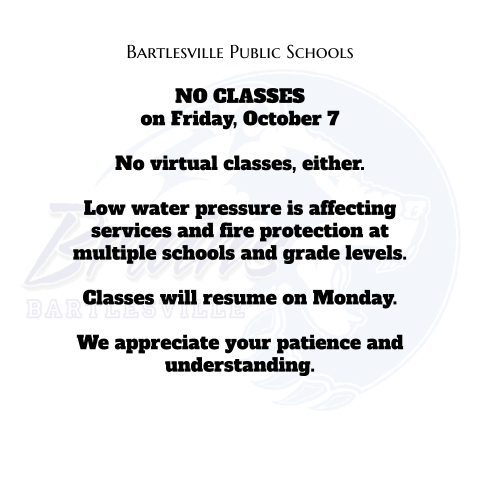 Bartlesville Bruins Homecoming Dress Up Days Oct. 17-21 #bvillebruwin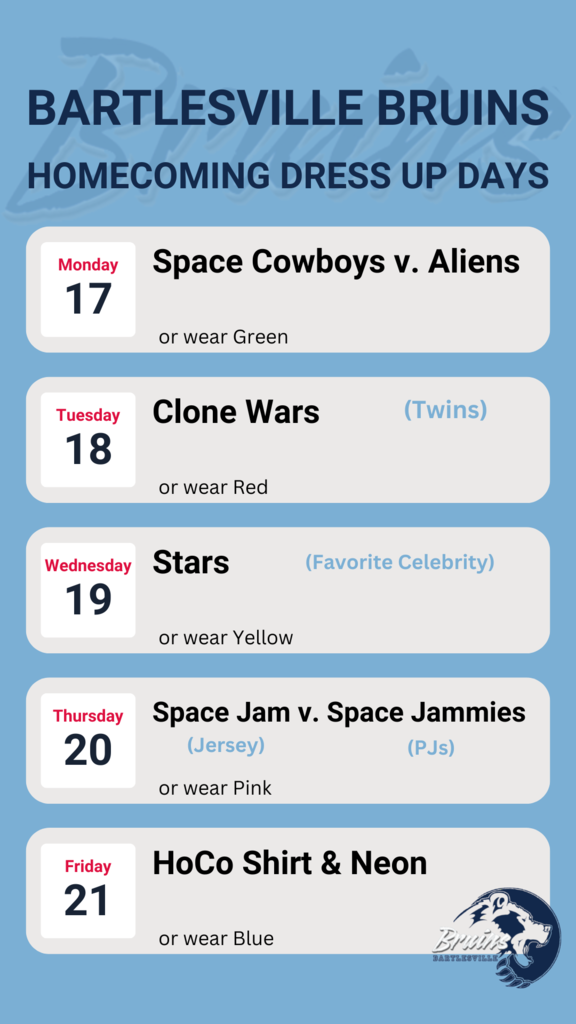 The Washington County Health Department is hosting a booster seat check event on Sept. 24. They will have nationally certified child passenger safety technicians on site to check & install booster seats, & a limited number of free booster seats available to those who qualify.